EAST PARK GYM TESTIMONIALS
YOUR GO-TO GYM IN BRACKNELL & WOKINGHAM
Amazing Feedback Gym Testimonials
DON'T JUST TAKE OUR WORD FOR IT - FIND OUT WHAT PEOPLE HAD TO SAY ABOUT THEIR EXPERIENCE AT EAST PARK GYM.
WE LOVE THIS PLACE
"We joined this gym a few months ago and our experience could not be better. Fantastic facilities, good location and good atmosphere. There are plenty of free classes available with your membership and instructors are great and super friendly.We love this place!"
Nagore Mendizabal
WELCOMING ATMOSPHERE
"Best gym I have been to the facilities are really good. As well as this the staff create a welcoming atmosphere and have a big presence on the gym floor which makes it easy to ask for help when needed. Especially Ryder, he has been coaching me and I have been reaching personal goals in the gym I didn't think that I could have. Highly recommend.
Amy Glanville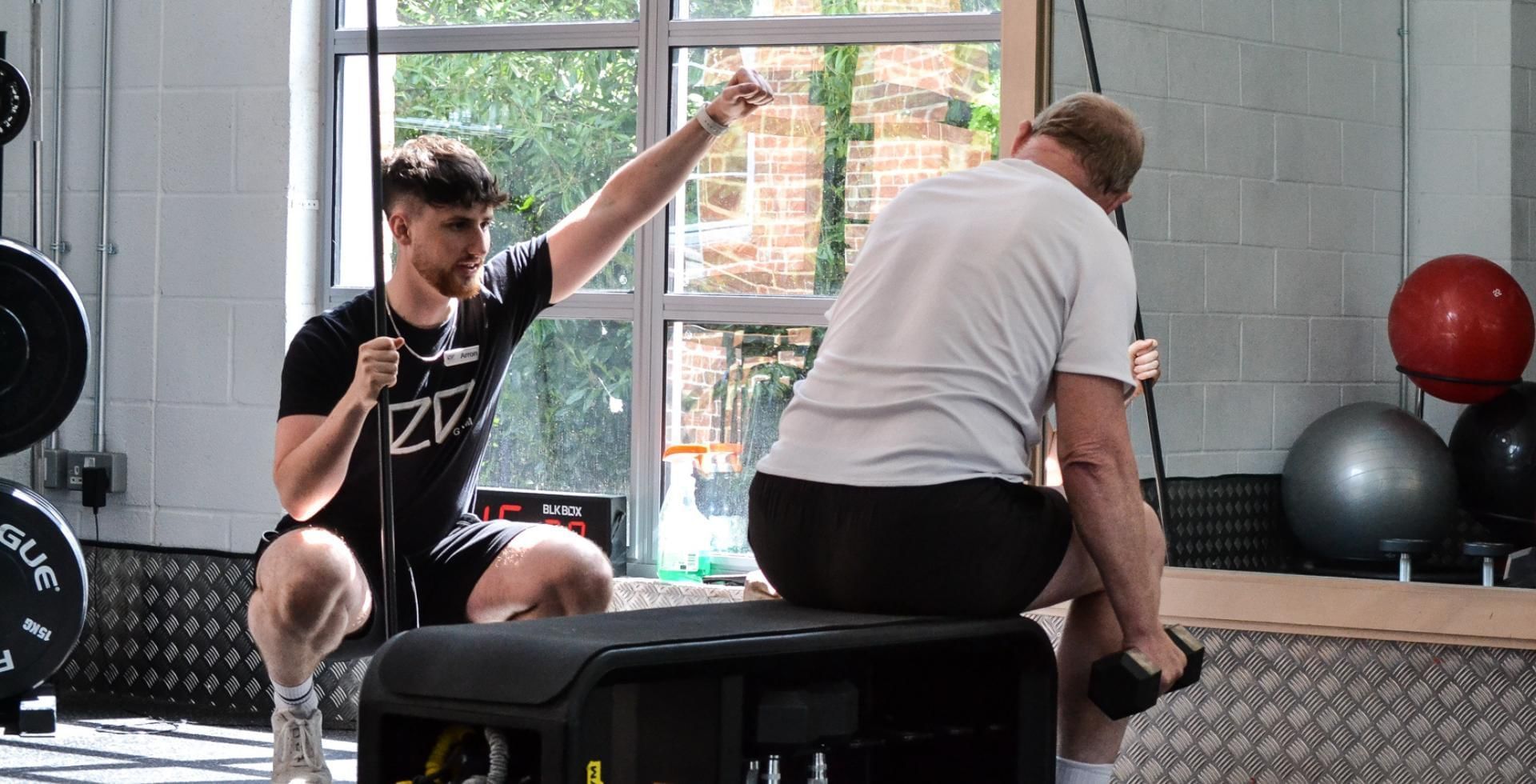 BEST GYM IN BRACKNELL
"How Good is this place! I've been a member of a few different Gyms in Bracknell and I reckon this is the best one in the area hands down. Great staff, no long waits for machines, plenty of classes (a whole heap of new classes just added). Great showers as well. Love it here. Big fan. I highly recommend East Park Gym."
Kyle Maretta
AWESOME EQUIPMENT

I am new to the gym. It is a really great gym - friendly environment, not over crowded, awesome equipment, always clean, just an all round nice place to workout. Beth is my personal trainer, and I am benefiting massively from her experience and motivation.
John King
GREAT RANGE OF CLASSES

I wouldn't go to any other gym! The whole team are always on top of keeping the gym floor and facilities immaculate! It's truly a lovely safe environment. The team aren't shy of guiding you if you're using a piece of equipment in a way of which could cause injury. EPG give a great range of classes. Highly recommend.
Gracie Nicholson
My Go-To Gym in Bracknell

My definite go-to gym in Bracknell whenever I'm down to visit. Fantastic kit, great members within the gym and even better staff. Very supportive & easy to converse with employees.
Jack Buck
SUPER INSPIRATIONAL

Lucy is amazing, super inspirational and really approachable. Has helped me so much with my confidence and fitness!
Emma HJ
GREAT GYM

Great gym compared to other local gyms around, top quality equipment and always clean and kept to a great standard. All trainers/ staff friendly and helpful especially Aaron always helping out.
Ellis Richardson
Reach Your Fitness Goals With East Park Gym
Discover more amazing testimonials by clicking HERE.
Embark on an incredible fitness journey at East Park Gym, the ultimate fitness destination in Wokingham and Bracknell. With state-of-the-art facilities, expert trainers, fantastic classes and a supportive community we offer the perfect environment for achieving your goals.
Join us today and experience the best gym experience that will elevate your workouts, motivate your progress and help you unlock your full potential.