Personal Trainers
Transform Body & Mind with our Expert Personal Trainers
Personal Training Wokingham
Unleash Your Ultimate Fitness Potential Today!
Achieve your full fitness potential with our personalised training programs available here at East Park Gym in Wokingham.
Our experienced personal trainers will guide you on a transformative journey, helping you achieve remarkable results and surpass your limits.
Why not embrace the opportunity & challenge yourself! Discover your true potential and become a stronger, healthier & happier version of yourself.

Get ready to make your fitness goals a reality. Let's embark on this incredible journey together!
Personal Training Your Way
Your Workout | Bespoke Plans
An East Park Gym personal trainer is a fitness professional who provides personalised guidance, support, and instruction to individuals pursuing their fitness goals. They design and implement exercise programs tailored to clients needs, and provide motivation and accountability throughout the training process.
Slideshow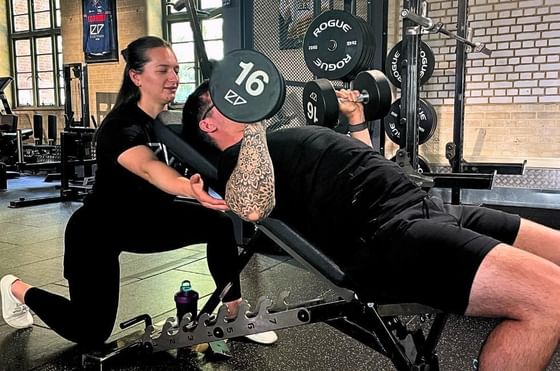 Personal Trainers have all once been beginners in a gym, and are therefore well equipped to empathise, support & encourage clients who are new to a structured fitness environments, and to those more experienced gym goers.
Top Reasons To Try Personal Training For Yourself
There are lots of reasons to give personal training a go but some of the most compelling reasons include the following:
Personalised Approach: A personal trainer in the UK, particularly at East Park Gym in Wokingham, offers a tailored approach to fitness. They assess your goals, fitness level, and limitations, creating customised workout plans to maximise results.
Proper Form and Technique: A trainer ensures correct form and technique during exercises, reducing the risk of injury and optimizing effectiveness. This attention to detail is especially valuable at East Park Gym, where safety and proper execution are prioritised.
Motivation and Accountability: Personal trainers provide constant motivation and hold you accountable for your progress. At East Park Gym in Wokingham, trainers create a supportive environment, pushing you to reach your potential and stay committed to your fitness journey.
Goal Setting and Progress Tracking: With a personal trainer, you establish clear goals and milestones. They track your progress and adjust your program accordingly, ensuring continuous improvement. East Park Gym's trainers excel in setting realistic goals aligned with your aspirations.
Expert Guidance and Knowledge: Personal trainers possess expertise in fitness and nutrition. They offer valuable guidance, answering questions, and educating you about proper exercise techniques and healthy habits. At East Park Gym in Wokingham, trainers stay up-to-date with the latest industry trends and research.
Slideshow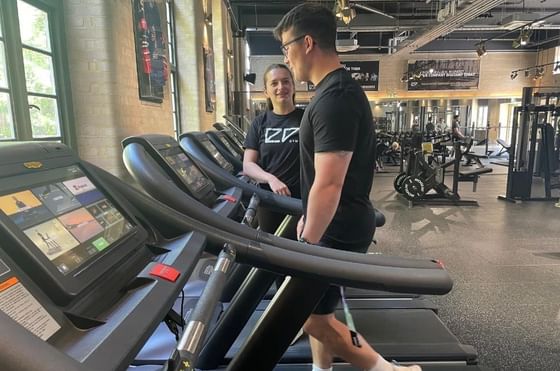 A personal trainer can serve as a source of knowledge and expertise, helping individuals overcome obstacles, make informed choices, and navigate their fitness journey with confidence. Find out more below!