Spin
Best Spin Classes in Wokingham & Bracknell
YOU'LL LOVE THIS IF YOU WANT: To workout with energy and free movement, focus on calorie burning and are looking for an invigorating and dynamic workout experience that boosts your fitness, energy levels, and overall well-being.
Spin Class Format
These are classes designed for those who love to move and build a sweat doing so. These classes are hosted by Beth and Carolyn and have 10 spaces each. 
Find out more about our Spin Class Instructors on our Staff Bio Page.
Our Spin classes with latest Technogym Spin bikes are a total game changer for those who love performance training, adapted challenges and entertainment. This class highlights key workouts metrics to always keep you in your training zone.
Why Spin Classes Might Be Right For You
Tired of the same old workout routine? Then look no further than our exhilarating spin classes at East Park Gym in Wokingham and Bracknell and get ready to pedal your way to a healthier, fitter you.

Here are some awesome advantages of taking spin classes here with us:
Cardiovascular Fitness: Spin classes provide an intense cardiovascular workout, helping to improve heart health and stamina.
Burn Calories: With high-intensity intervals and resistance training, spin classes are a great way to burn calories and shed excess weight.
Lower Impact: Unlike running or other high-impact exercises, spinning is gentle on the joints, reducing the risk of injury.
Leg Strength: Pedaling against resistance builds lower body strength, targeting the quadriceps, hamstrings, and glutes.
Mental Focus: Spin classes challenge your mental endurance, promoting focus and stress relief
In addition to the physical benefits, spin classes offer a range of social advantages such as:
Group Motivation: Exercising with others in a class setting creates a motivating and supportive atmosphere.
Camaraderie: Connect with like-minded individuals, fostering new friendships and a sense of community.
Accountability: Regularly attending spin classes keeps you accountable to your fitness goals.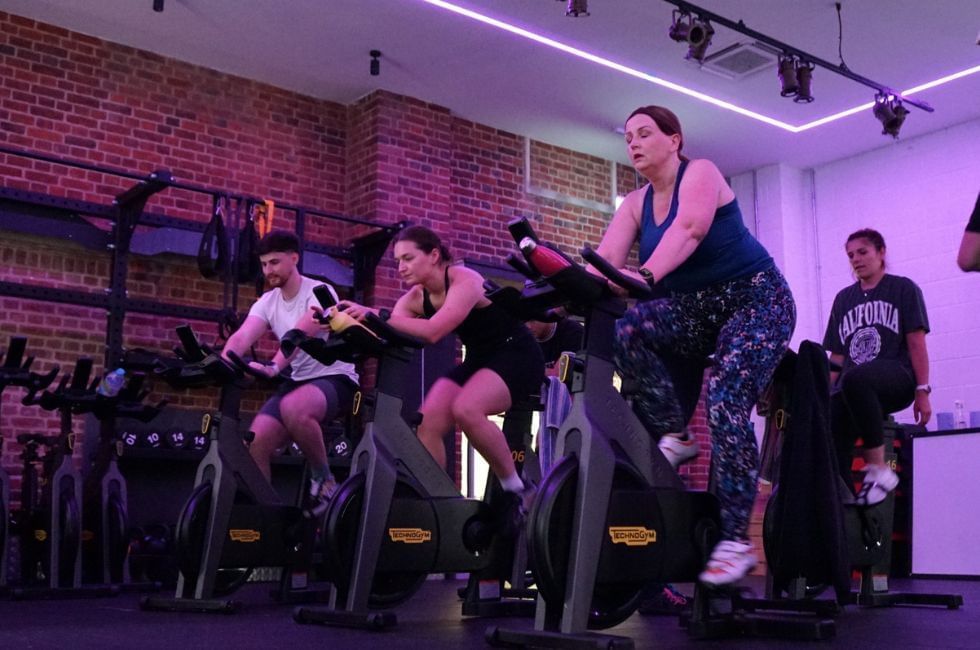 Are You Up For The Spin Challenge at Eastpark Gym?
Our Spin classes are fun, motivational and inclusive - everyone is welcome!
Our East Park Gym boot camp is very popular so why not join us, find out what it's all about, and conquer your boring daily routine with our AWESOME BOOT CAMP classes today.
So, why settle for less by taking mediocre SPin Class Workouts elsewhere. Instead, consider joining our community of like-minded individuals where you'll fully experience the support and motivation you'll need to achieve your fitness goals in one of oue AWESOME Spin Classes.
Spin Class FAQ's
What should I wear to a spin class?
Wear comfortable workout attire, such as moisture-wicking shorts or leggings and a breathable top, along with supportive athletic shoes.
Do I need any special equipment for spin classes?
The studio usually provides stationary bikes, but you may want to bring a water bottle, a towel, and possibly cycling shoes with SPD cleats for a more secure pedal grip.
How long does a typical spin class last?
Spin classes typically range from 30 to 45 minutes, offering a comprehensive and effective workout within a relatively short period of time.
Are spin classes suitable for beginners?
Absolutely! Spin classes are suitable for all fitness levels. Instructors are skilled at modifying the intensity and resistance levels to accommodate beginners and experienced riders alike.
Can I burn a significant number of calories in a spin class?
Yes, spin classes are known for their calorie-burning potential although this should certainly not be your driving force for attending these classes. On average, participants can burn anywhere from 400 to 600 calories per session, depending on their intensity and effort level.
See What Others Are Saying
Please do checkout our TESTIMONIALS PAGE for real reviews from real people where you can link through to the Google Revews personally to find out what others are saying about Eastpark Gym.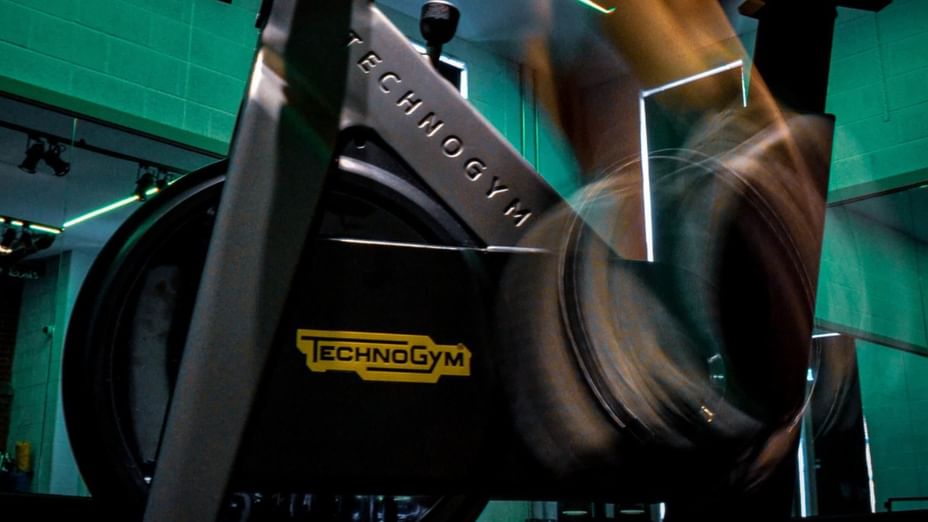 COME AND TRY THE BEST GYM CLASSES IN BRACKNELL & WOKINGHAM