Yoga
YOU'LL LOVE THIS IF YOU WANT TO: Find peace and wind-down by engaging in an exercise class that will lower your stress levels and leave you feeling calm and centred, as well as learning more about your core body strength.
EMBRACE THE CALM: YOGA CLASSES IN WOKINGHAM & BRACKNELL
Seeking an exercise regimen that not only tones your body but also soothes your mind? Wel then YOGAA could be the perfect fit for you in todays hectic, modern world.

WHAT CAN I EXPECT FROM YOGA CLASSES AT EASTPARK GYM?
Our Yoga classes are designed around the fundamental principles of yoga: physical postures (asanas), breathing techniques (pranayama), and meditation.

Regular practice can enhance endurance, strength, flexibility, and overall well-being, leaving you feeling balanced, calm, and content.
WHO DO OUR YOGA CLASSES SUIT?
The soothing and gentle nature of our Yoga classes makes them accessible to everyone, from beginners to experienced practitioners.

Our skilled instructors can adapt movements and sequences to accommodate varying skill levels, ensuring a rewarding experience for all participants.
THE WONDERFUL WORLD OF YOGA: BENEFITS AND BEYOND
Embrace a new level of fitness and well-being with our Yoga classes at Eastpark Gym in Wokingham and Bracknell. Here are just some of the benefits you can expect from regular practice:
Enhanced Strength & Flexibility: Yoga's physical postures build strength and promote flexibility, resulting in improved overall fitness.
Stress Relief: The combination of physical activity, deep breathing, and meditation helps to reduce stress and promote mental calmness.
Improved Posture: Regular practice of Yoga can enhance body alignment and promote better posture.
Boosted Immunity: By reducing stress and promoting overall well-being, Yoga can help strengthen the immune system.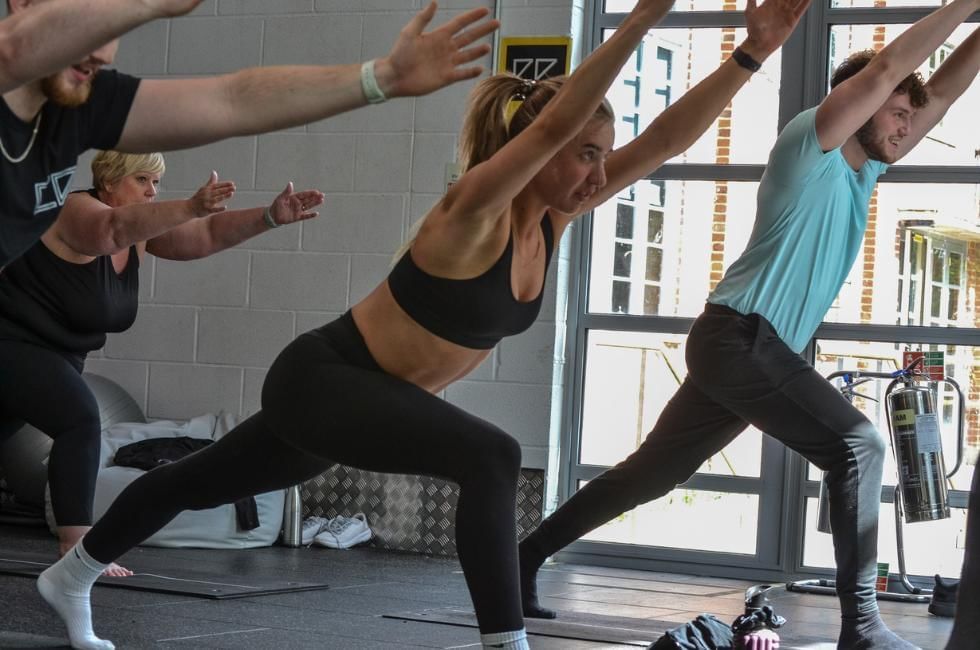 ARE YOU READY TO TRANSFORM WITH YOGA?
Our Yoga classes are a serene journey of self-discovery and fitness. All are welcome!
Join us at Eastpark Gym and experience the uplifting support and motivation of our community, helping you reach your fitness goals through our holistic Yoga classes.
YOGA CLASS FAQS
What should I wear to a Yoga class?
Comfortable workout attire that allows free movement is ideal. Yoga is usually practiced barefoot.
Do I need any special equipment for Yoga classes?
A yoga mat is essential, and while we provide these, you are welcome to bring your own. Other props like blocks or straps are provided.
How long does a typical Yoga class last?
Yoga classes usually last for about 60 minutes, providing a comprehensive workout and relaxation period.
Are Yoga classes suitable for beginners?
Absolutely! Our Yoga classes cater to all levels. Instructors will guide you through the postures and adapt them to suit your ability level.
READ WHAT OTHERS HAVE TO SAY
For real reviews from real people, check out our TESTIMONIALS PAGE.
Ready to embrace the transformative power of Yoga? Contact our expert GYM Team today and get your FREE DAY PASS. Our wonderful team members will be able to help you get booked onto a class today!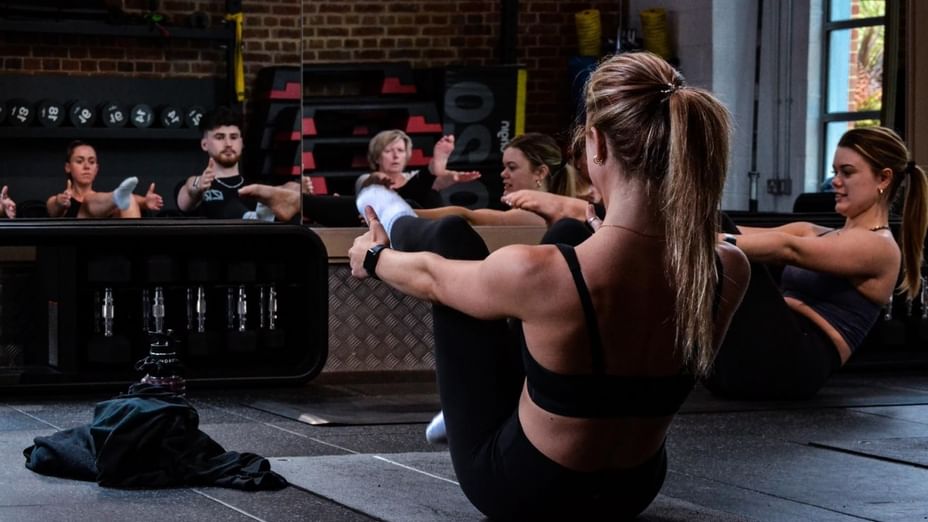 COME AND TRY THE BEST GYM CLASSES IN BRACKNELL & WOKINGHAM